Santan Dave, born David Orobosa Omoregie, is a rapper, singer, and songwriter from Streatham, South London. He burst onto the UK music scene in 2015 with his debut EP "Six Paths," and has since become one of the most influential figures in British rap music.
Authenticity and Vulnerability
One of the reasons why Santan Dave has resonated so strongly with audiences is his authenticity and vulnerability in his music. He is unafraid to tackle difficult subjects, such as mental health, racism, and poverty. His lyrics often contain personal anecdotes, which make his music feel raw and honest. This approach has helped him build a loyal fanbase who relate to his experiences and find comfort in his message.
Social and Political Commentary
Santan Dave's music is not only personal but also socially and politically conscious. He frequently addresses issues such as police brutality, systemic racism, and class inequality. In his song "Black," he speaks directly to the Black community, celebrating their resilience and calling for unity. In "Question Time," he criticizes the government's response to the Grenfell Tower fire and calls for justice for the victims. His music has become a platform for discussion and a call to action for social change.
Musical Innovation
Santan Dave's music is not limited to one genre. He seamlessly blends rap, R&B, and soul, creating a unique sound that appeals to a wide audience. His lyrics are often poetic, and his flow is versatile, allowing him to switch between rapping and singing effortlessly. This musical innovation has helped him stand out in a crowded music scene and attract collaborations with artists such as Stormzy, J Hus, and Burna Boy.
Commercial Success
Santan Dave's impact on the UK rap scene can also be seen in his commercial success. His debut album "Psychodrama" debuted at number one in the UK charts, making him the first British rapper to achieve this feat. The album went on to win the Mercury Prize in 2019, cementing Santan Dave's position as a leading figure in British music.
Santan Dave's impact on British rap music cannot be overstated. His authenticity, vulnerability, social and political commentary, musical innovation, and commercial success have made him a trailblazer in the UK music scene. He has inspired a new generation of artists to speak truthfully about their experiences and use their platform for good. Santan Dave's legacy will undoubtedly continue to influence and shape the future of British rap music.
If you're a fan of Santan Dave and looking for official merchandise and music, you'll be pleased to know that the Santan Dave Store has everything you need to show your support for this talented UK rapper.
In addition to Santan Dave's contributions to the global music scene, there have been many other notable artists who have made significant impacts as well. Emergency Intercom is a band from Russia that has gained a following for their unique blend of electronic and rock music. Their experimental approach to music has made them stand out in the crowded music scene.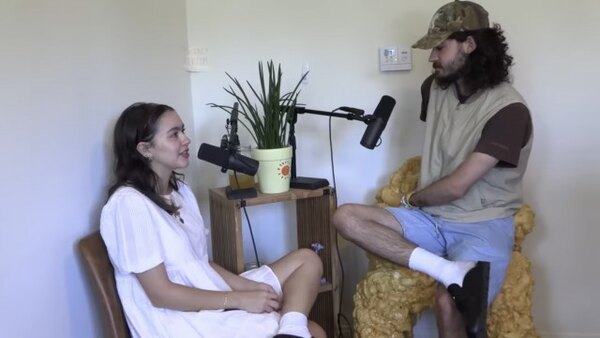 If you're a fan of the Russian electronic rock band Emergency Intercom, you'll be pleased to know that the Emergency Intercom Merchandise Store has everything you need to show your support for this unique and innovative group.
Rammstein, a German industrial metal band, has been a major influence on the music industry for over three decades. Their powerful and provocative music has earned them a massive following around the world, and their live shows are famous for their pyrotechnics and theatricality.
Step into the electrifying world of Rammstein and discover a treasure trove of officially licensed merchandise at the Rammstein Merchandise Store!
The Arctic Monkeys, a British rock band, have been a major force in the music industry since their debut album in 2006. Their unique blend of indie rock and post-punk has earned them critical acclaim and a devoted fanbase.
Unleash your inner indie-rock enthusiast and dive into a world of Arctic Monkeys fandom at the Arctic Monkeys Merchandise Store!
Frank Ocean, an American singer-songwriter, has been a major force in the R&B and hip-hop scenes since the release of his debut mixtape in 2011. His introspective and personal lyrics have resonated with audiences around the world, and his music has been praised for its innovation and creativity.
Step into the soul-stirring world of Frank Ocean and express your admiration for his timeless music with the exclusive collection at the Frank Ocean Merchandise Store!
Nessa Barrett, a rising star in the music industry, has gained a massive following on social media for her unique blend of pop and alternative music. Her honest and vulnerable lyrics have made her a relatable figure for many young listeners.
Immerse yourself in the captivating universe of Nessa Barrett and show your unwavering support for this rising star with the trendiest merch from the Nessa Barrett Merchandise Store!
Overall, the contributions of these artists, including Santan Dave, have helped shape the global music scene into what it is today. Their innovation, creativity, and willingness to tackle difficult subjects have made them stand out in a crowded industry and have earned them the respect and admiration of fans around the world.