In the vast landscape of the UK hip-hop scene, few artists have managed to captivate audiences and showcase as much versatility as Santan Dave. With a distinctive style that seamlessly transitions between soulful ballads and hard-hitting rap, Dave has earned critical acclaim and a dedicated fanbase.
The Early Days: Unveiling Hidden Talents
Born David Omoregie in Streatham, South London, Dave showed an early passion for music. As he began honing his skills, it became evident that he possessed a natural gift for storytelling through his lyrics. In his formative years, he dabbled in various musical styles, experimenting with rap, R&B, and even soulful melodies, setting the foundation for the versatility that would come to define his artistry.
Soulful Ballads: Delving into Emotion
One of the aspects that sets Dave apart from many other hip-hop artists is his ability to deliver soulful ballads that tug at the heartstrings of listeners. His emotive vocals, combined with poignant lyricism, allow him to craft songs that delve into love, loss, and personal struggles. Tracks like "Black" and "Location" demonstrate his capacity to convey raw emotions, resonating deeply with audiences worldwide.
Hard-Hitting Rap: A Force to Be Reckoned With
On the other end of the spectrum, Santan Dave showcases a fierce and unapologetic side with his hard-hitting rap tracks. His sharp wordplay, intricate flows, and thought-provoking verses make him a formidable force in the rap game. Songs like "Thiago Silva" and "Streatham" exhibit his prowess as an MC, delivering powerful messages and showcasing his lyrical dexterity.
Narrative-Driven Music: The Art of Storytelling
Beyond his musical versatility, Dave's talent lies in his storytelling abilities. His songs often carry compelling narratives, providing listeners with vivid portrayals of personal experiences and societal issues. Whether he's recounting his own journey or shedding light on pressing matters like social inequality and mental health, Dave's storytelling transcends traditional hip-hop boundaries, earning him praise for his authenticity and relatability.
The Impact of "Psychodrama"
Dave's debut studio album, "Psychodrama," released in 2019, served as a defining moment in his career. The project was a masterclass in storytelling, taking listeners on a deeply introspective and emotional journey. Not only did "Psychodrama" earn critical acclaim, but it also won the prestigious Mercury Prize, solidifying Dave's place as one of the UK's most exceptional artists.
A Beacon of Change: Philanthropy and Social Activism
Beyond his musical endeavors, Santan Dave has been actively involved in philanthropy and social activism. He has used his platform to address issues like racial inequality and has donated to various charitable causes. His dedication to bringing about positive change through his art and actions has endeared him to fans and peers alike.
Santan Dave's versatility is a testament to his boundless talent and artistic vision. From soulful ballads that tug at the heart to hard-hitting rap that demands attention, he continues to push the boundaries of his music, leaving an indelible mark on the UK hip-hop scene.
Get ready to show your support for one of the UK's most exciting rap talents with the Santan Dave Store, offering a diverse range of official merchandise and apparel inspired by the chart-topping rapper's music, achievements, and unique personality.
In the ever-evolving music market, alongside the exceptional talent of Santan Dave, we find an eclectic mix of artists and bands, each contributing their unique flair to the diverse musical landscape.
1. Ken Carson
Ken Carson, a rising star in the rap scene, has been making waves with his captivating melodies and introspective lyrics. His ability to craft infectious hooks and explore personal experiences through his music has garnered him a growing fanbase and attention from the hip-hop community.
Get ready to relive childhood memories and show your love for the iconic toy character with the Ken Carson Merchandise Store, offering a wide range of officially licensed merchandise and collectibles that celebrate the enduring popularity and cultural significance of Ken Carson.
2. Rod Wave
Rod Wave, on the other hand, has been leaving a lasting impression with his soulful R&B-infused hip-hop. His emotionally charged vocals and poignant storytelling have resonated deeply with listeners, establishing him as a formidable force in the world of modern R&B.
Get ready to embrace the world of Rod Wave and his chart-topping music with the Rod Wave Merchandise Store, offering a diverse selection of official merchandise and apparel that captures the essence of the rising rapper's artistry, style, and cultural influence.
3. Ice Nine Kills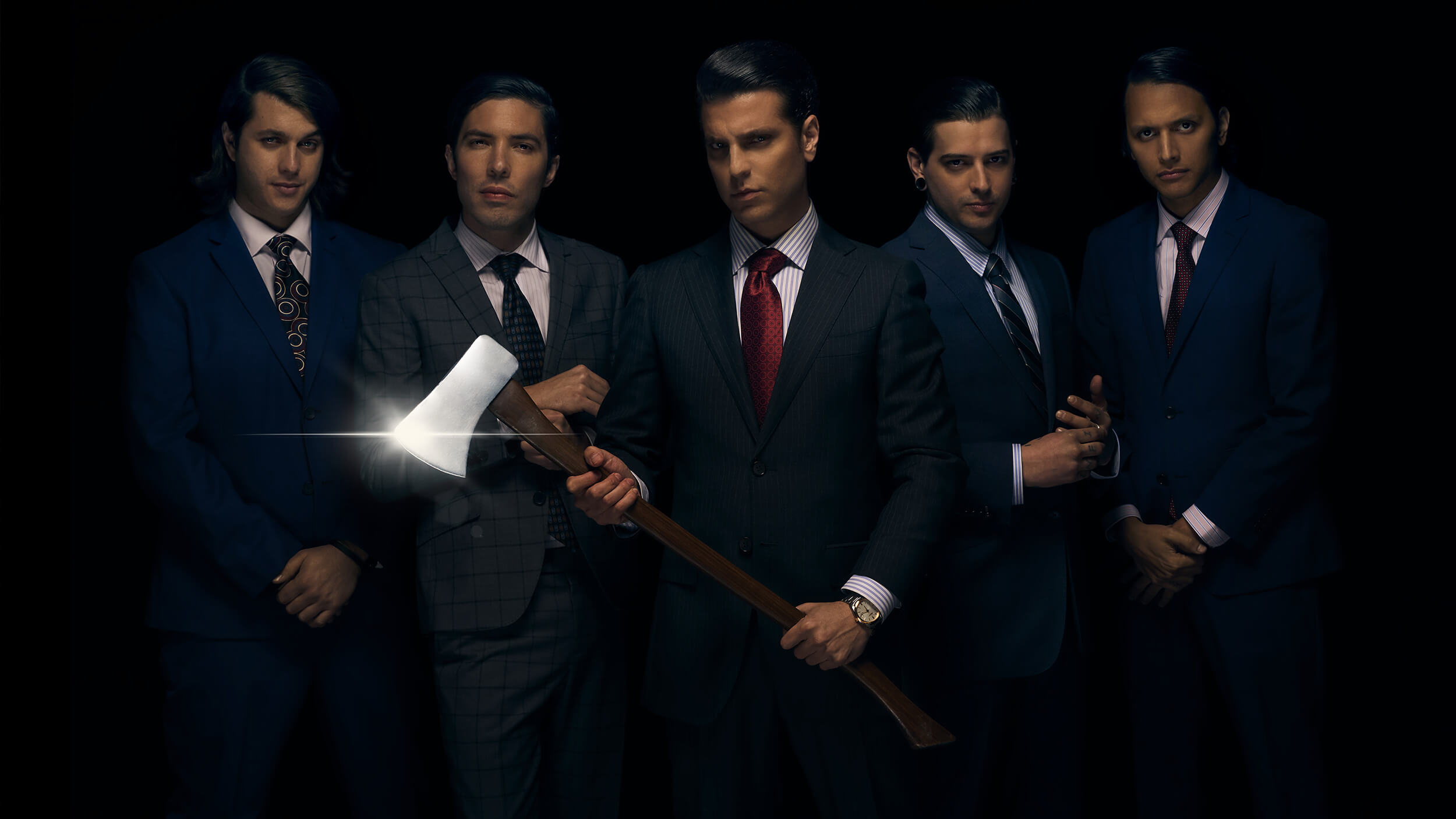 Ice Nine Kills, a band known for their theatrical performances and horror-themed concept albums, has been redefining the metalcore genre. Their unique approach blends metalcore, post-hardcore, and theatrical elements, creating a mesmerizing experience that has captivated fans worldwide.
Step into the world of horror-inspired metal with the Ice Nine Kills Merchandise Store, offering a diverse selection of officially licensed merchandise and apparel that captures the essence of the band's music, artistry, and love for all things horror.
4. Sabrina Carpenter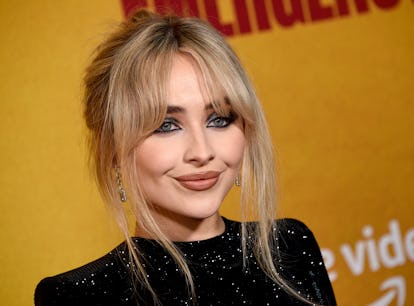 Sabrina Carpenter, a multifaceted artist, has been making her mark in the pop music realm with her enchanting vocals and relatable lyrics. Her evolution as a singer-songwriter and actress has showcased her versatility and artistic growth, attracting a dedicated following of fans.
Discover the ultimate collection of official Sabrina Carpenter merchandise and apparel with the Sabrina Carpenter Merchandise Store, the perfect destination for fans looking to show their love and admiration for the talented singer, songwriter, and actress and her music.
5. Drake
Drake, a global superstar and one of the best-selling artists of the 21st century, continues to dominate the charts with his genre-blending music. With his signature blend of rapping and singing, coupled with strategic collaborations, Drake remains an influential figure in the hip-hop and pop spheres.
Get ready to represent the 6ix and show your love for the chart-topping rapper with the Drake Merchandise Store, offering a wide range of official merchandise and apparel inspired by Drake's music, artistry, and cultural influence.
6. John Mayer
John Mayer, a multi-talented musician, has been celebrated for his exceptional guitar skills and soulful vocals. His ability to effortlessly switch between genres, from blues to pop and rock, has earned him numerous accolades and a devoted fanbase.
Get ready to embrace the world of John Mayer and his signature style with the John Mayer Merchandise Store, offering a diverse selection of official merchandise and apparel that celebrates the Grammy-winning musician's music, artistry, and cultural impact.
As these artists, along with Santan Dave, continue to create and innovate, the music market remains a vibrant and dynamic landscape. Their unique styles and artistic contributions enrich the experiences of music enthusiasts worldwide, showcasing the boundless creativity and talent present in today's global music scene.